August 6, 2014
Batoto Yetu dancers took off at the end of July for Guyana, where they performed for a large audience as part of Emancipation Day celebrations. Thousands of Guyanese turned out at the National Park to join in the Emancipation celebrations, which have been deemed the biggest ever hosted by the African Cultural and Development Association (ACDA). Guyana, officially the Co-operative Republic of Guyana, is a sovereign state on the Caribbean coast of South America. Although Guyana is part of the Anglophone Caribbean, it is one of the few Caribbean countries that are part of South America. Emancipation Day is celebrated in many former British colonies in the Caribbean and areas of the United States on various dates in observance of the emancipation of slaves of African descent.
Aug 1, 2014
For the second year in a row, the Aspen Santa Fe Ballet brought Batoto Yetu's dance company to Aspen for a cross cultural exchange and performance with ASFB's Folklórico. As Batoto Yetu provides African dance training and performance opportunities for children in Harlem, Folklórico enriches the lives of children through free, after-school instruction in Mexican folkloric dance. During the week in Aspen, our young artists danced in the mountains of Colorado and performed for the Aspen community and supporters of ASFB at the Aspen District Theatre on July 26. This performance was emblematic of Aspen Santa Fe Ballet's continuing commitment to preserving and providing access to dance heritage.
July 15, 2014
Those of you who know us well are likely to have met John Peters. John has been involved with Batoto Yetu for over 20 years and, quite remarkably, he is as passionate about our organization now as he has ever been. Batoto Yetu has been fortunate to have many supporters who have been with us since the beginning, including actress and board member Ali MacGraw and Board Chair Emeritus Leslie Hoffman, who stepped down this summer after a long run as our Chair. We are thrilled that John is able to step into this important role.
Preparing for our 25th anniversary in 2015 provides us with a natural opportunity to reflect on what we have accomplished and what more we would like to achieve. John takes on his new role as Chair during a time of exponentially growing momentum and opportunity. He refers to this moment in time as an inflection point, as we must now leverage this momentum for organizational growth. We are currently seeking board members, volunteers, and new sources of financial support that will help us sustain our programmatic efforts.
"The infectious and uplifting spirit of community, the education and awareness that is cultivated, the support that is available, and the pure joy of rehearsing and performing contribute to the overall development of the children we serve," says John. "We've all heard testimonies from the children themselves that are spontaneous and powerful about how BY makes a difference in their lives. And we, as board members, can be an integral part of that difference."
If you would like to support our organization through a donation of time, financial support, or corporate sponsorship, please contact us.
Gala for the Health and Dignity of Women and Girls. The evening is in support of the work of UNFPA, the United Nations Population Fund and Friends of UNFPA.
There are no words to express our gratitude for allowing us to take part in such a great event. We were proud to present for an audience of heroes who truly make a difference in this world—we thank the UNFPA, Peggy Goldwyn, Valerie DeFillipo, Wendy Cai-Lee, Dr. Babatunde Osontimehin and his Excellence The Secretary General of the United Nations Ban Ki-moon
June 1, 2012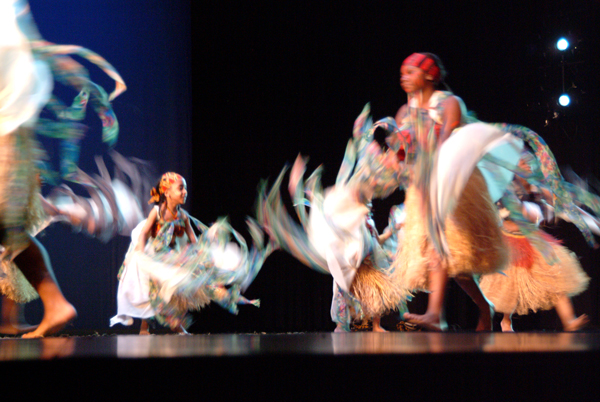 presented by The African Union Commission
Batoto Yetu will preview new Choreography " Sign of Change" Featuring art work by painter German Perez.
November 5 at 10 pm
Batoto Yetu is performing at Jewish Heart for Africa Benefit in New York city.
November 10 & 11
Batoto Yetu is performing in Hong Kong, China
Fine tunning in Carcavelos, Portugal before de departure to Barcelona
ST. ANTHONY'S BAPTIST CHURCH
425 East New York
Brooklyn, NY 11213
Tickets are sold at the Church ($25.00)